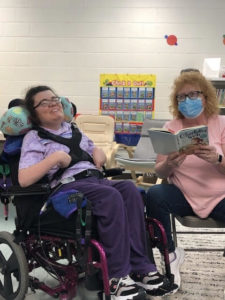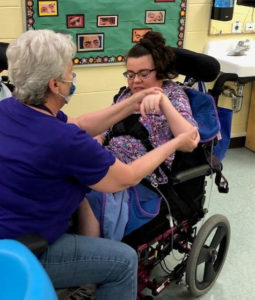 By: Olivia R.
It has been a long year with the pandemic, but we are happy to be able to start doing things again. I have been busy the past many weeks attending Special Olympics Power Up Partner Up on Tuesday, Wednesday and Thursday nights. We do this through Zoom and can see people from all over the state of NC. I also am a part of the book club here at Horizons.
We are reading Charlotte's Web. On Monday nights I participate in Genesis Kardia. Soon we will be able to go to their church and not have to do the service online. Sundays we have a service here at Horizons called Koinonia. I have been busy singing, exercising and having fun with my
friends. I hope you enjoy my pictures.